Portrait Study: DAVID BAILEY
This week's featured photographer is David Bailey, a "problem" kid with dyslexia in 1960's East London.
After a series of dead end jobs, he served with the Royal Air Force in 1957 where he bought his first Rolleiflex camera.
The 1966 film "Blowup", depicts his life as a London fashion photographer and how he captured the culture of the "Swinging London" scene of the 60s. Some of his more famous photos are of celebrities including Terence Stamp, The Beatles, Mick Jagger, Jean Shrimpton, PJ Proby, Cecil Beaton, Rudolf Nureyev, Andy Warhol and notorious East End gangsters, the Kray twins.
Features of Bailey's work are:
Black and white, high contrast, white seamless background, square format, black border, lots of personality. (Bailey spent lots of time talking with his subjects, getting to know them, and putting them at ease.)
Mr. Biggles (aka John Liebler) dressed in his party tux for this week's David Bailey shoot.
John was a sport, as usual, and made some fun faces…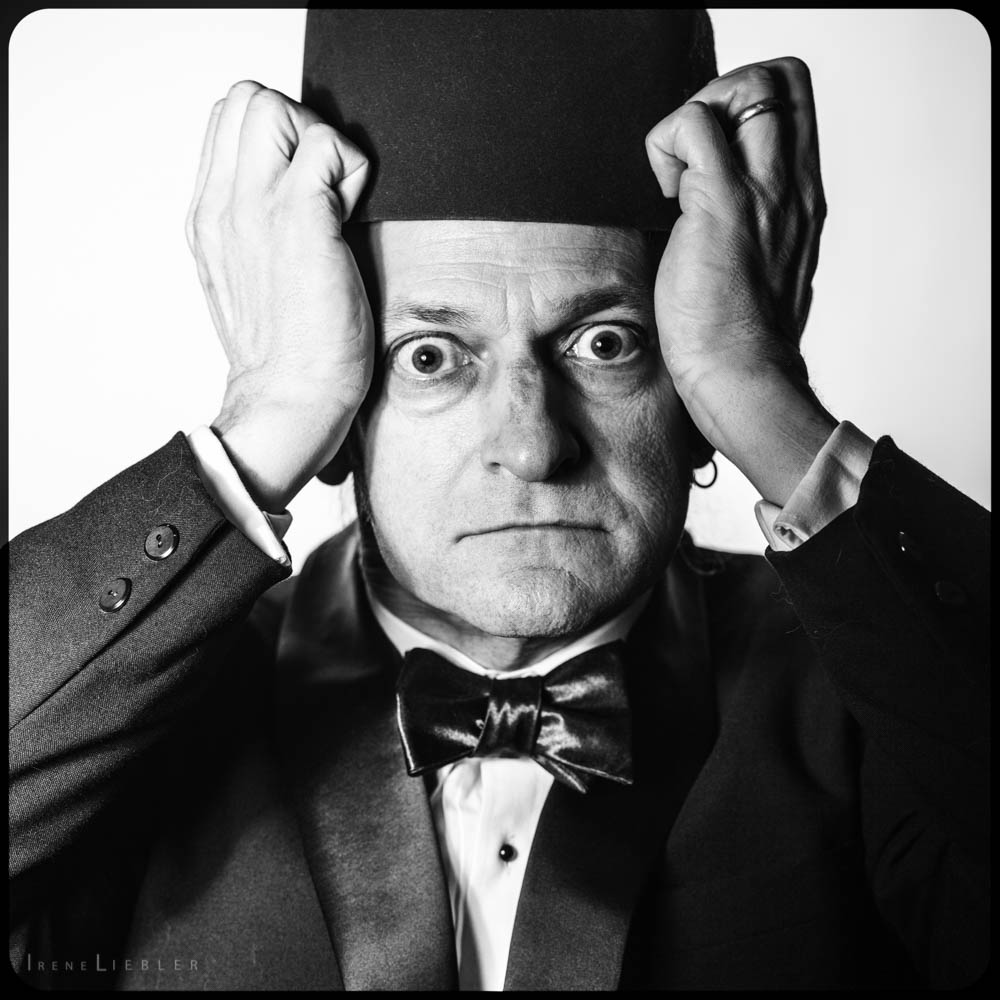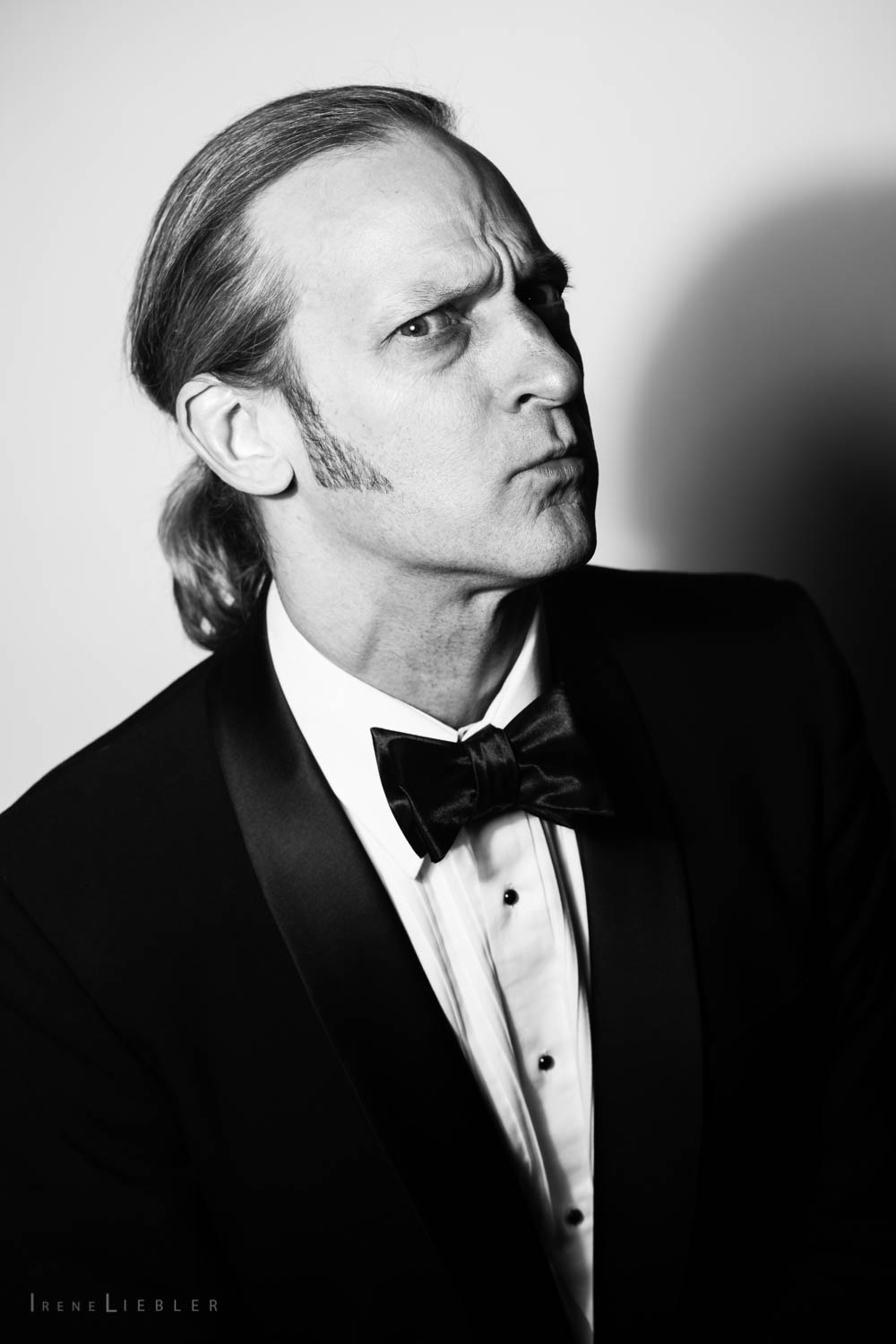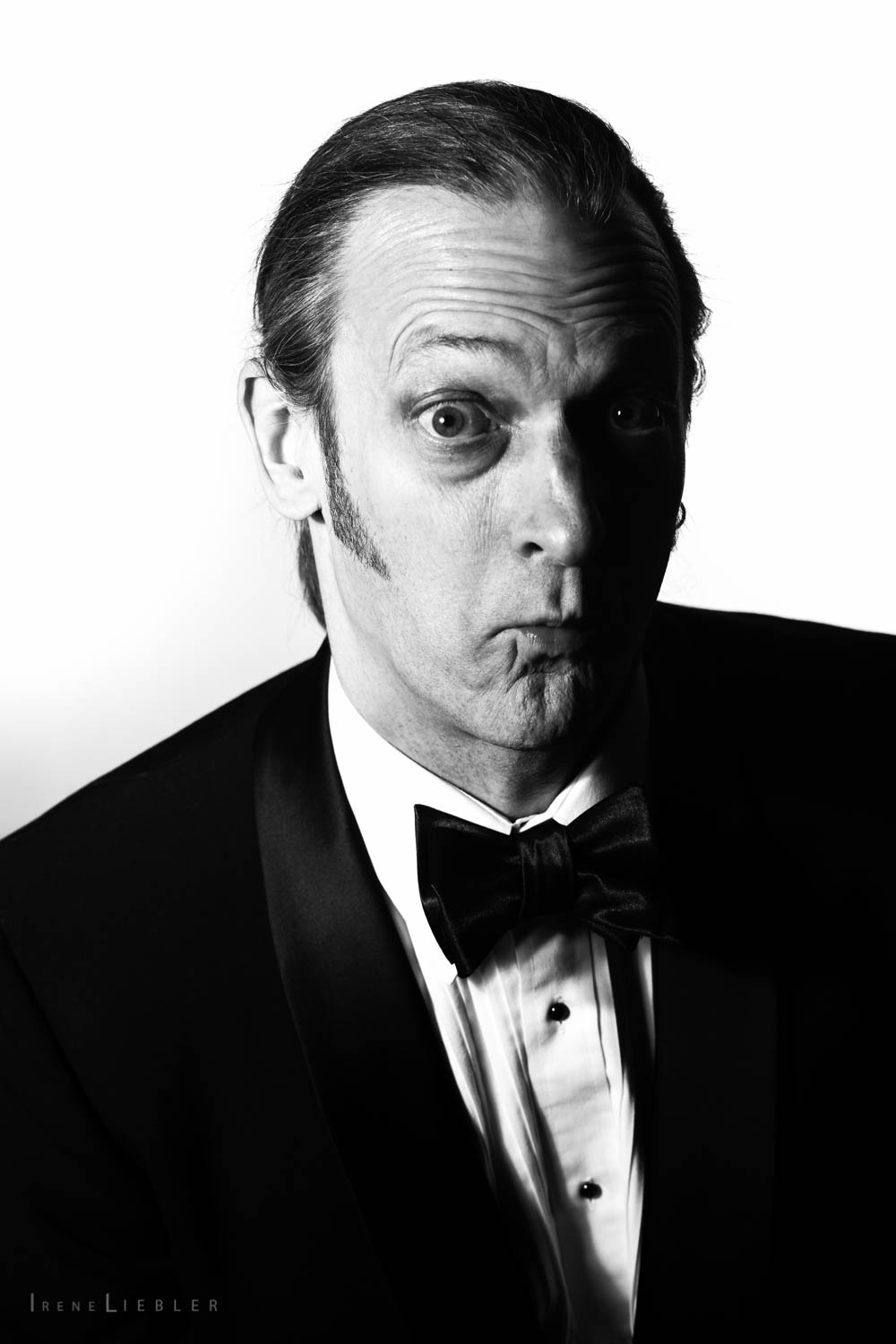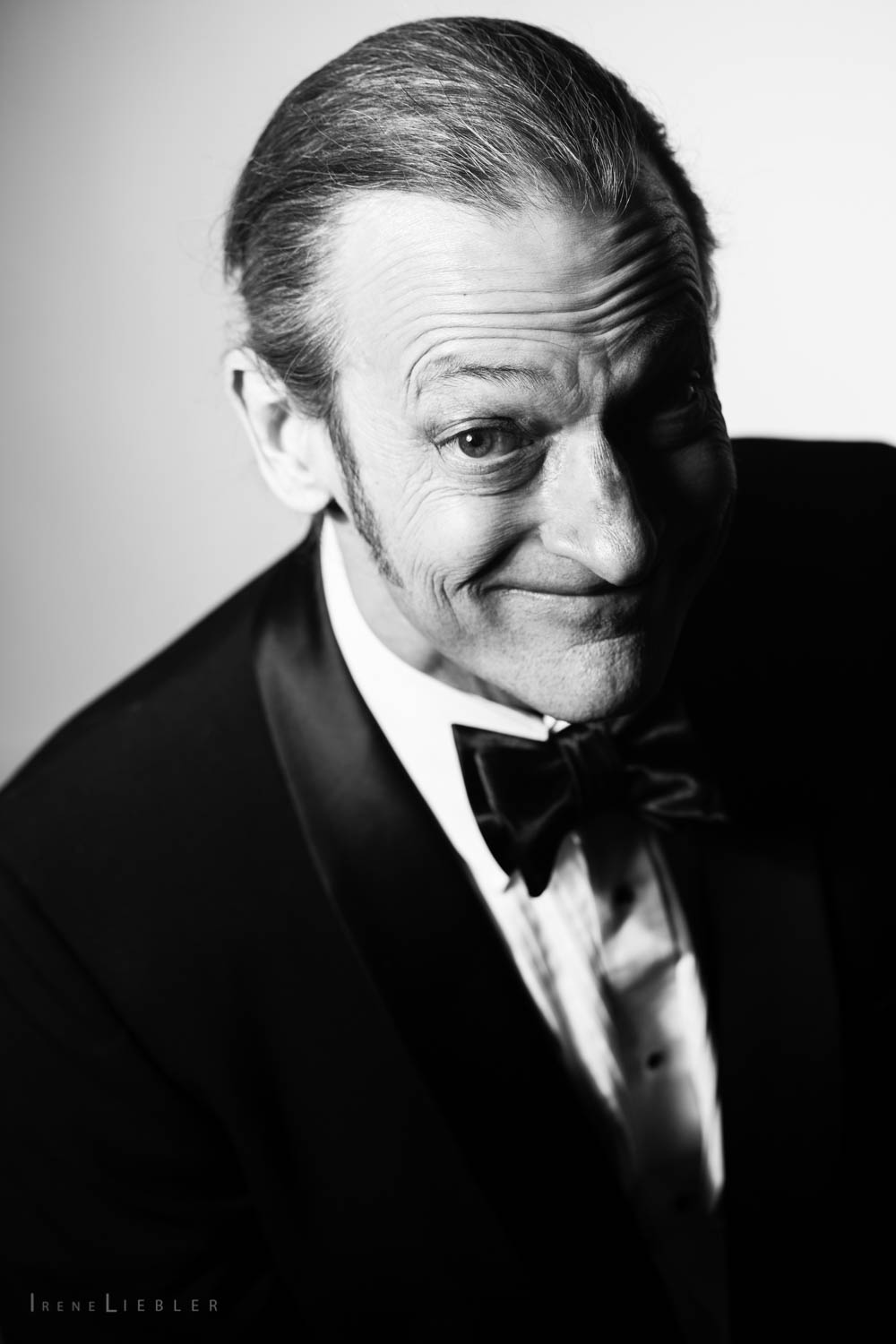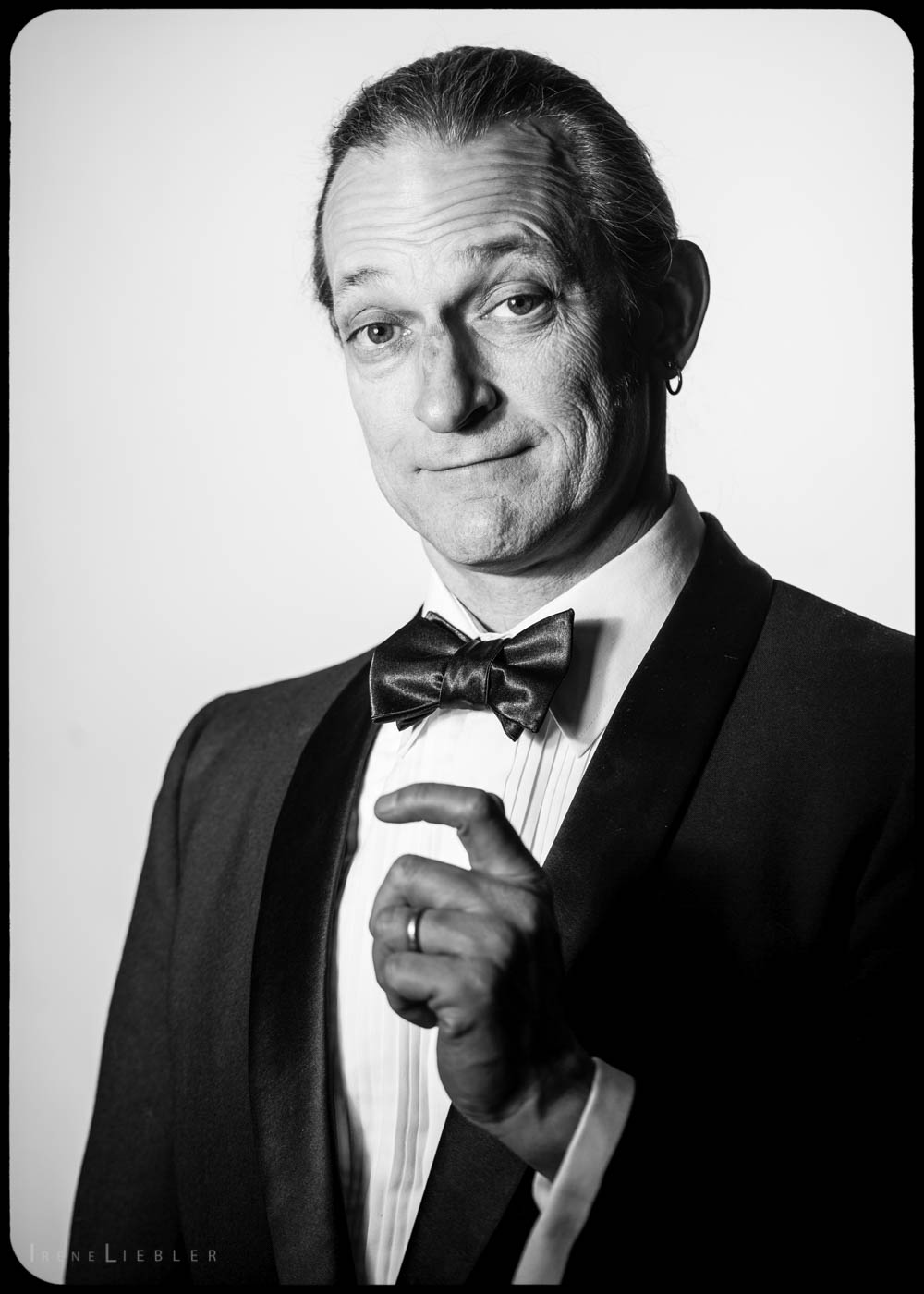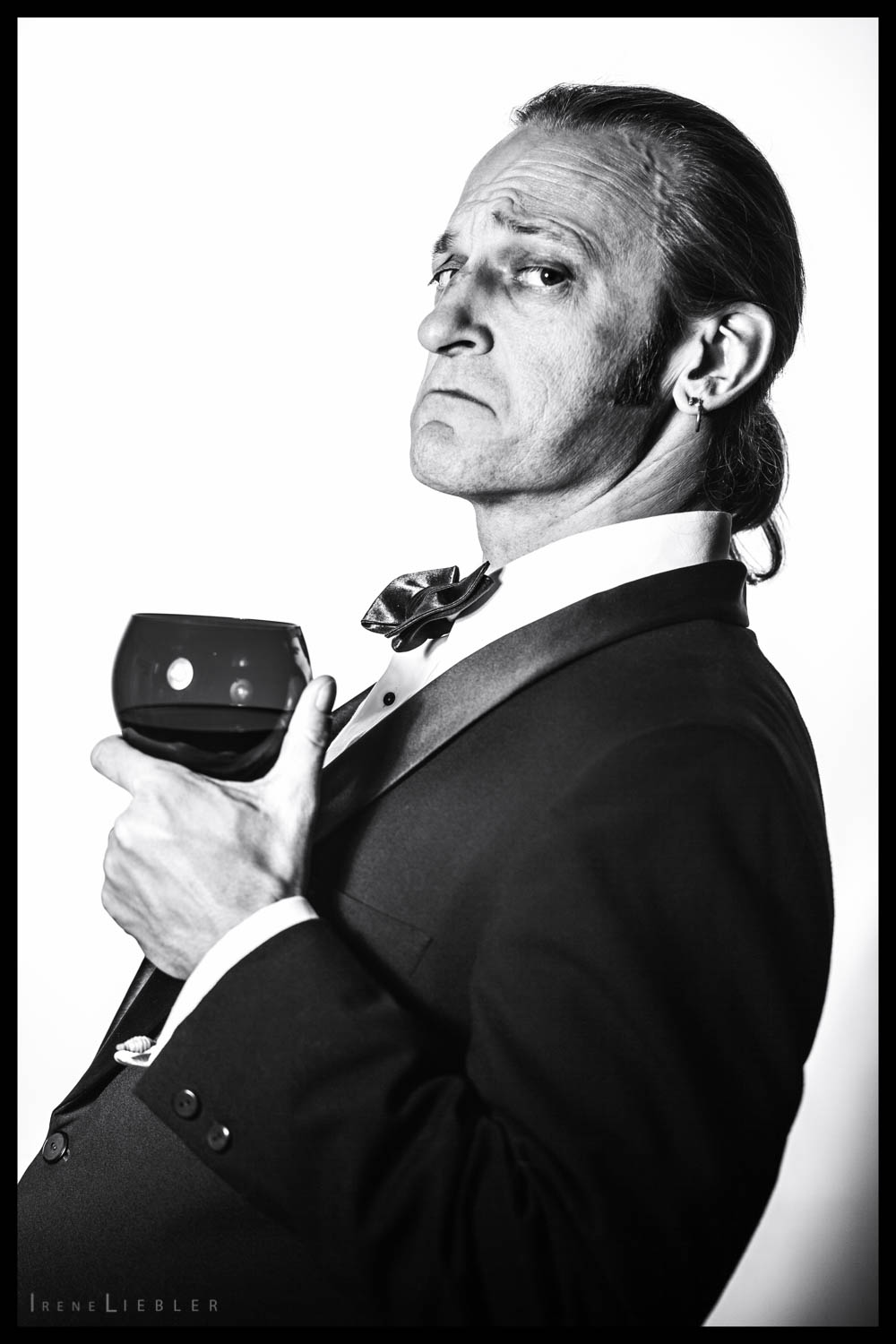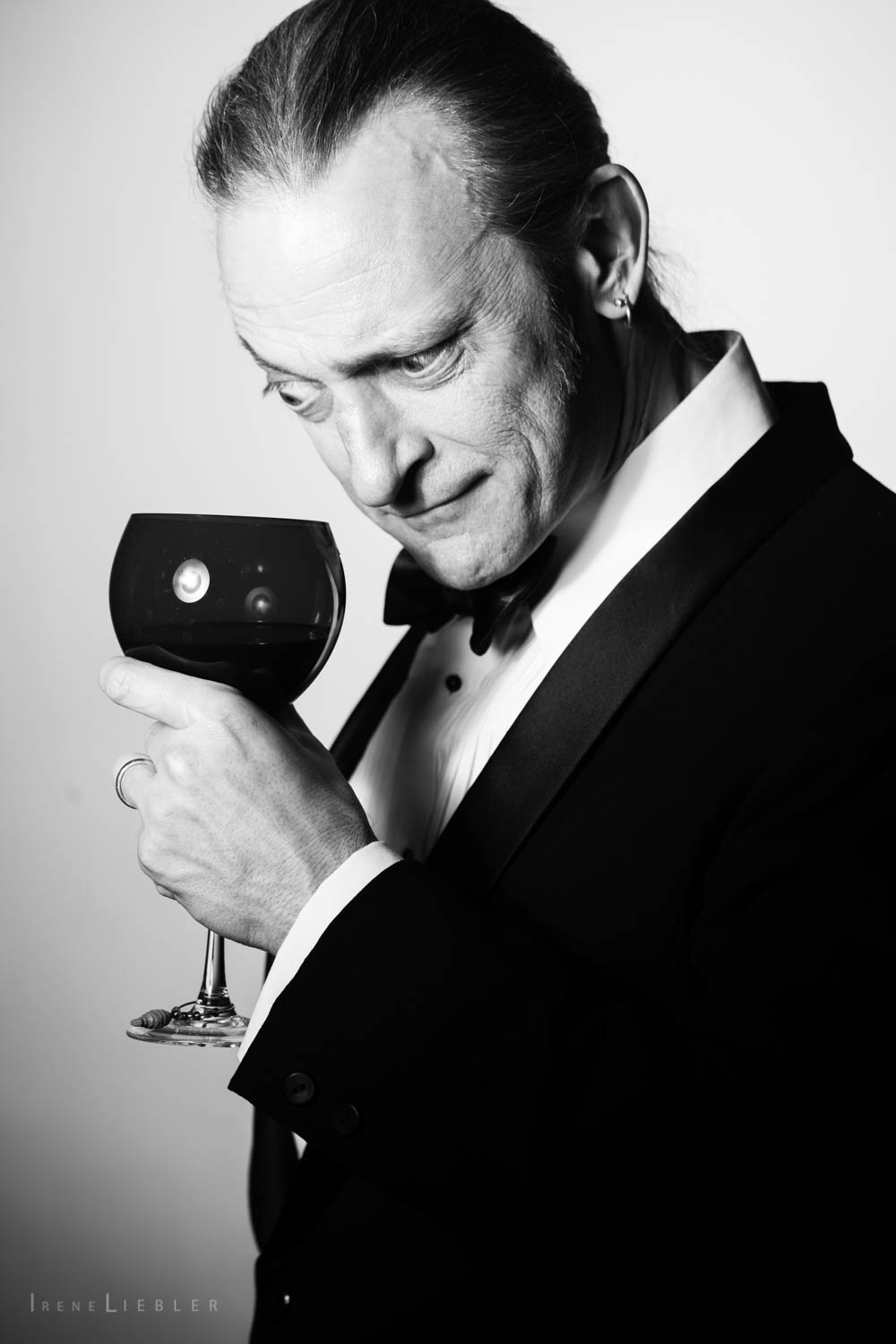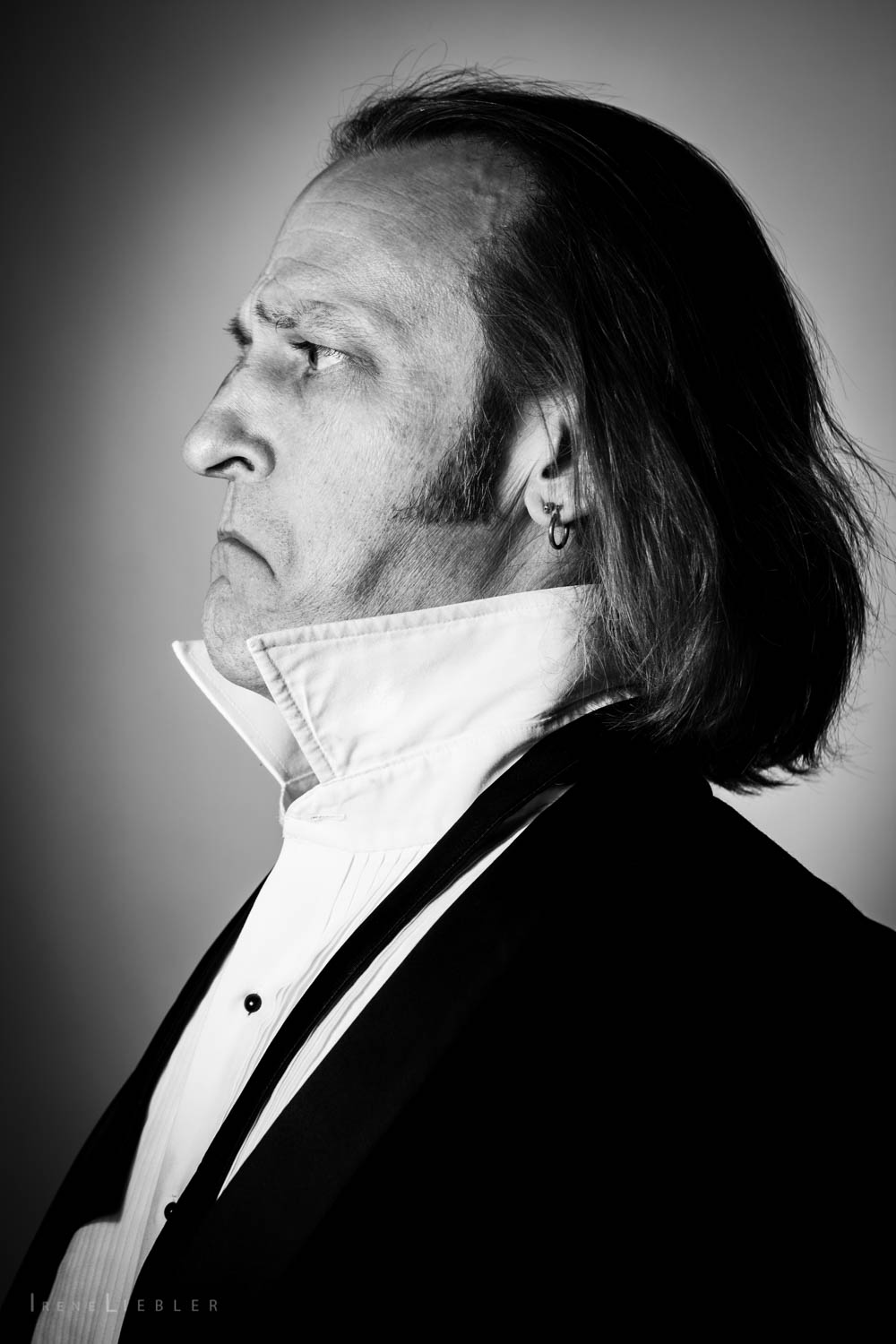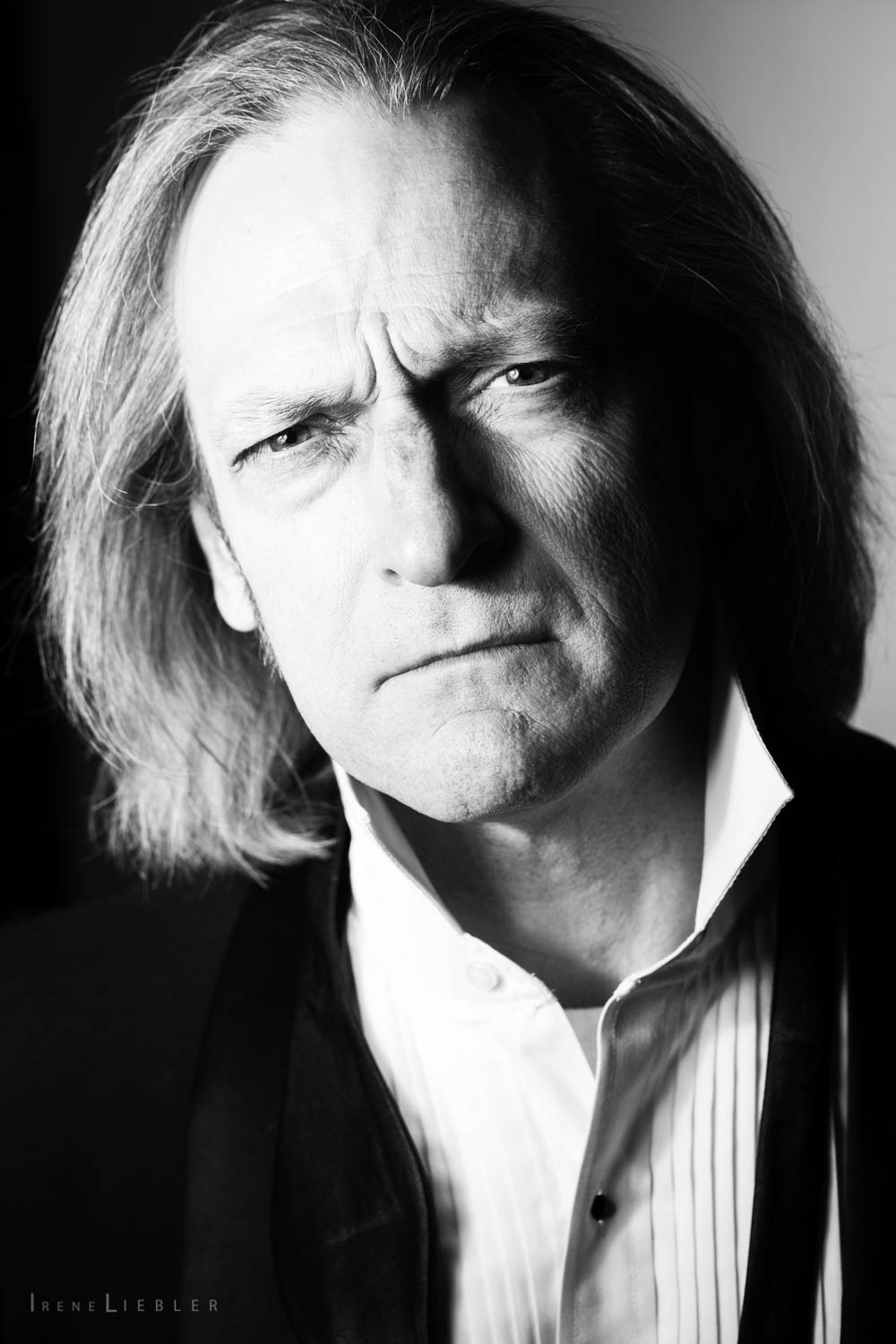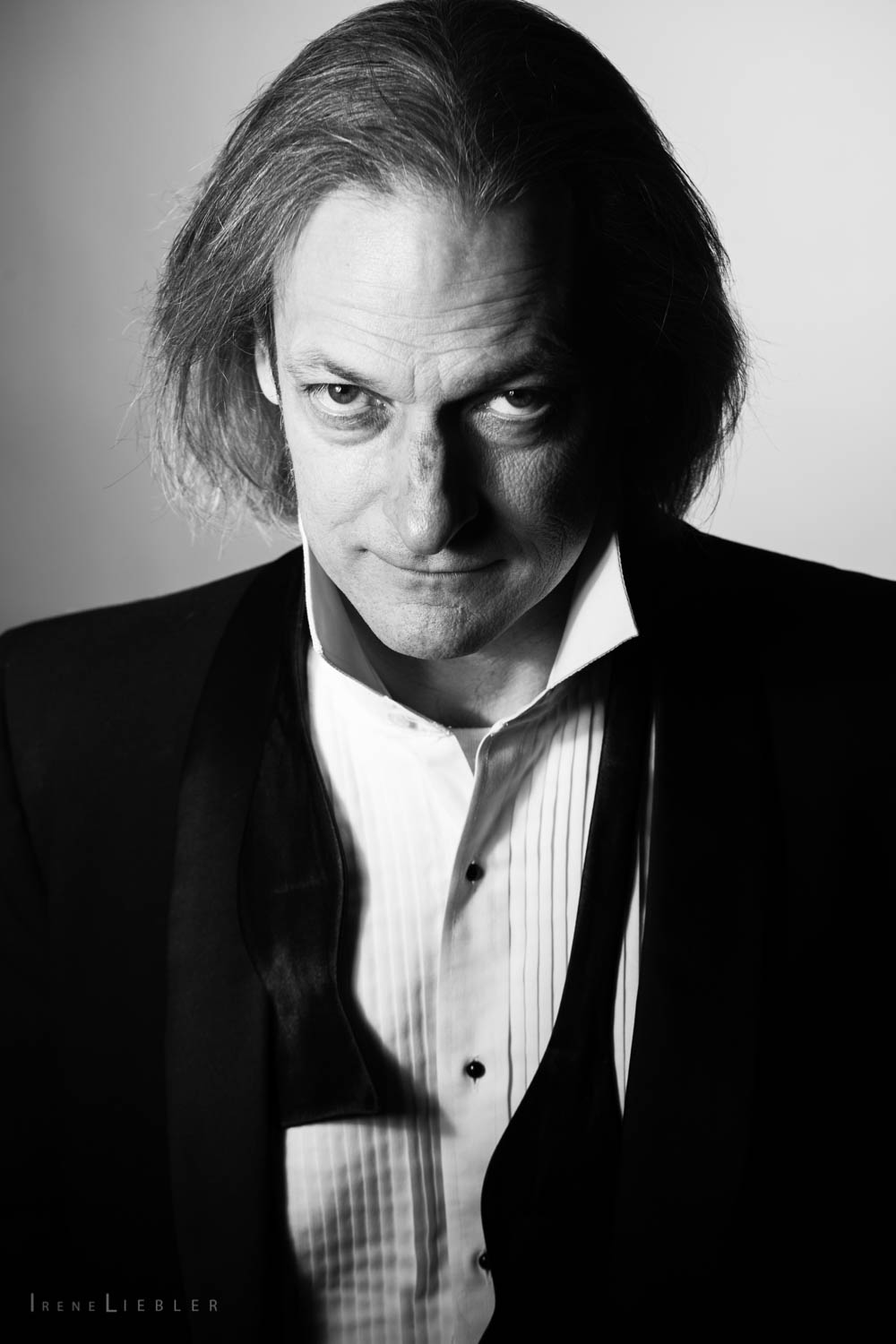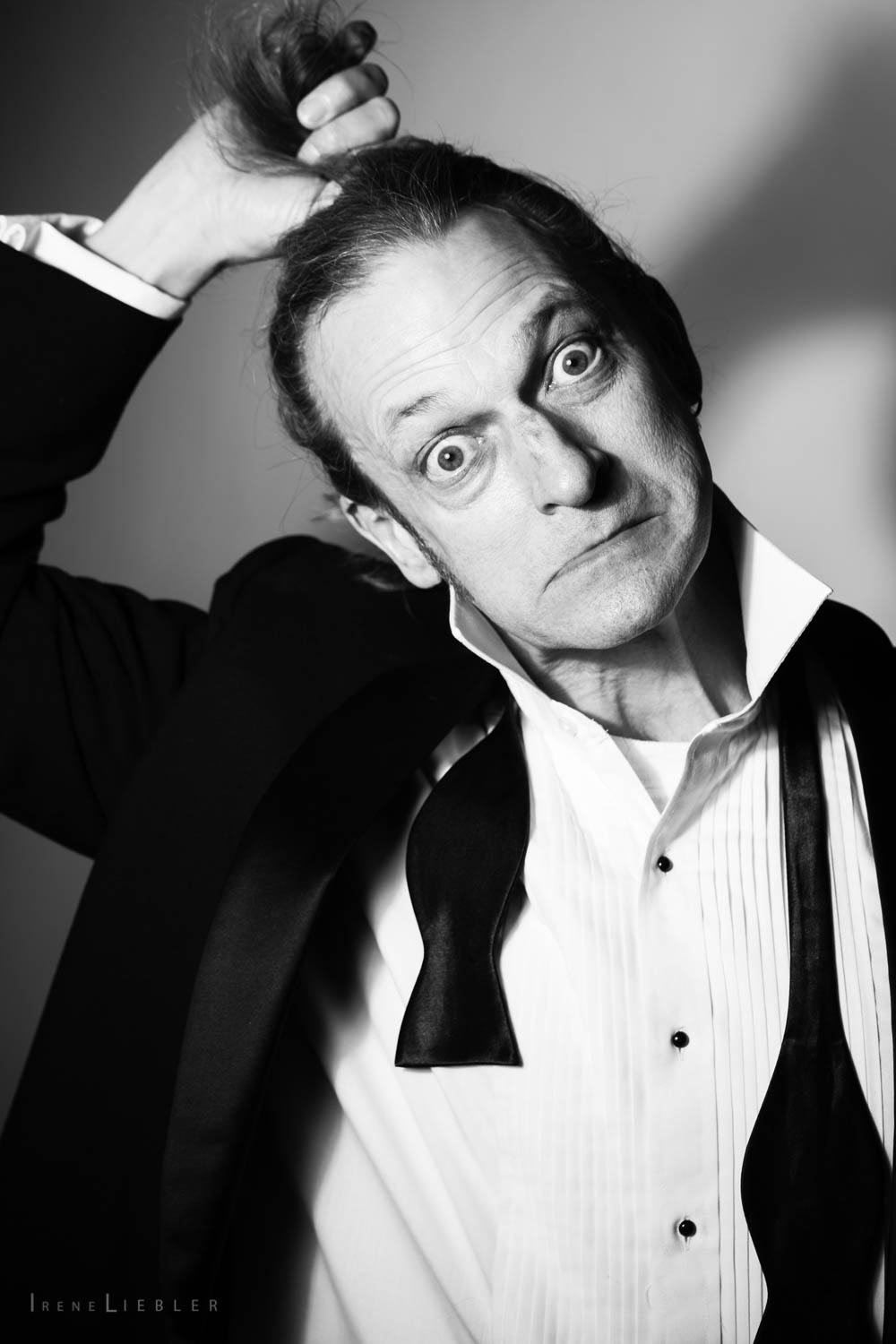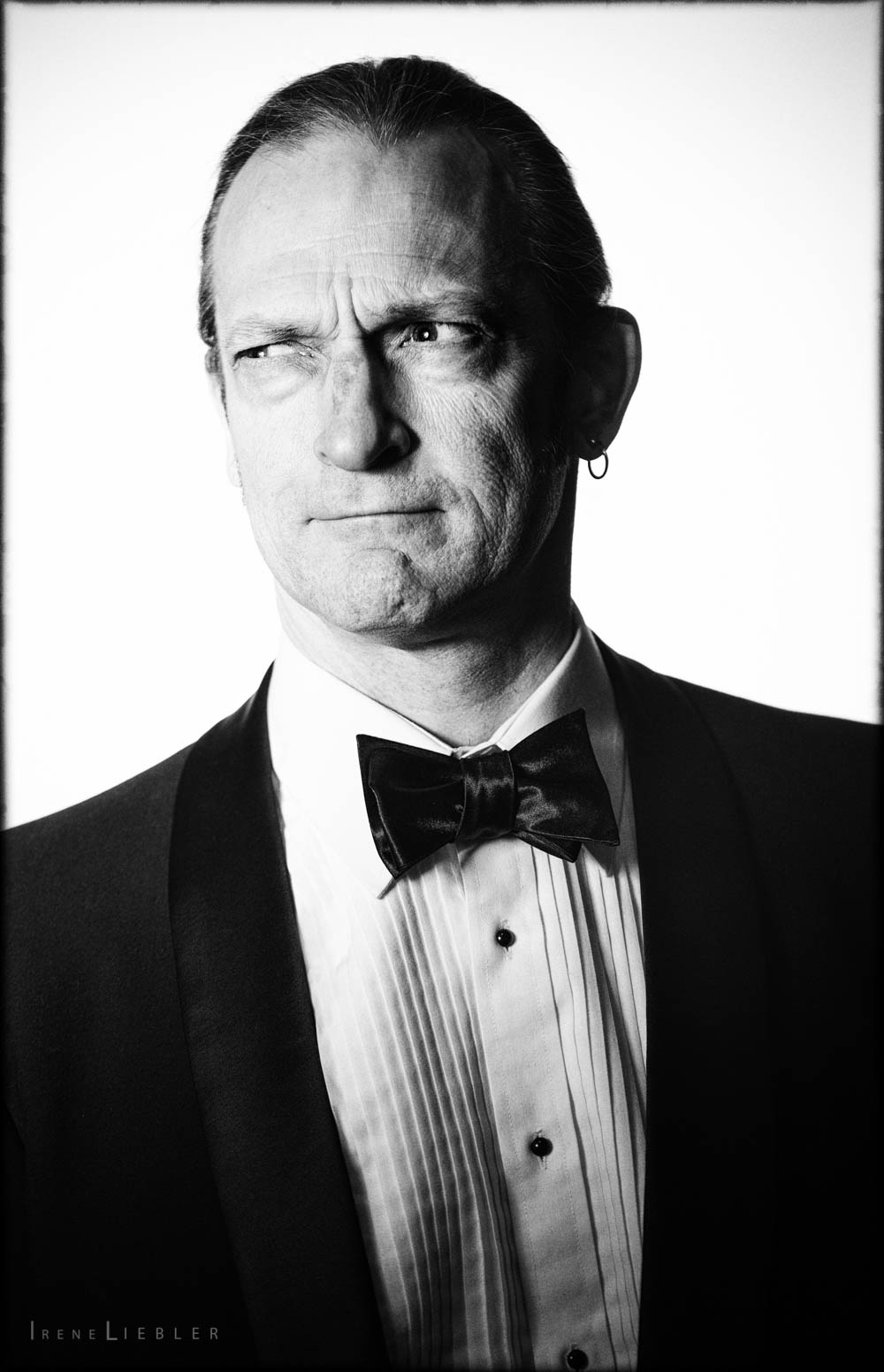 This is the setup shot.
One light: a beauty dish with a 30 degree grid (new purchase!) used to light the face as well as the background. The grid creates the nice shadow on the face (camera right). Without the grid, the shadows get filled in, and the whole face is lit. The challenge was to keep the shadow of the model off the white background by keeping the light and the background parallel to each other and shooting on an angle, away from the shadow. I was successful on some of these images.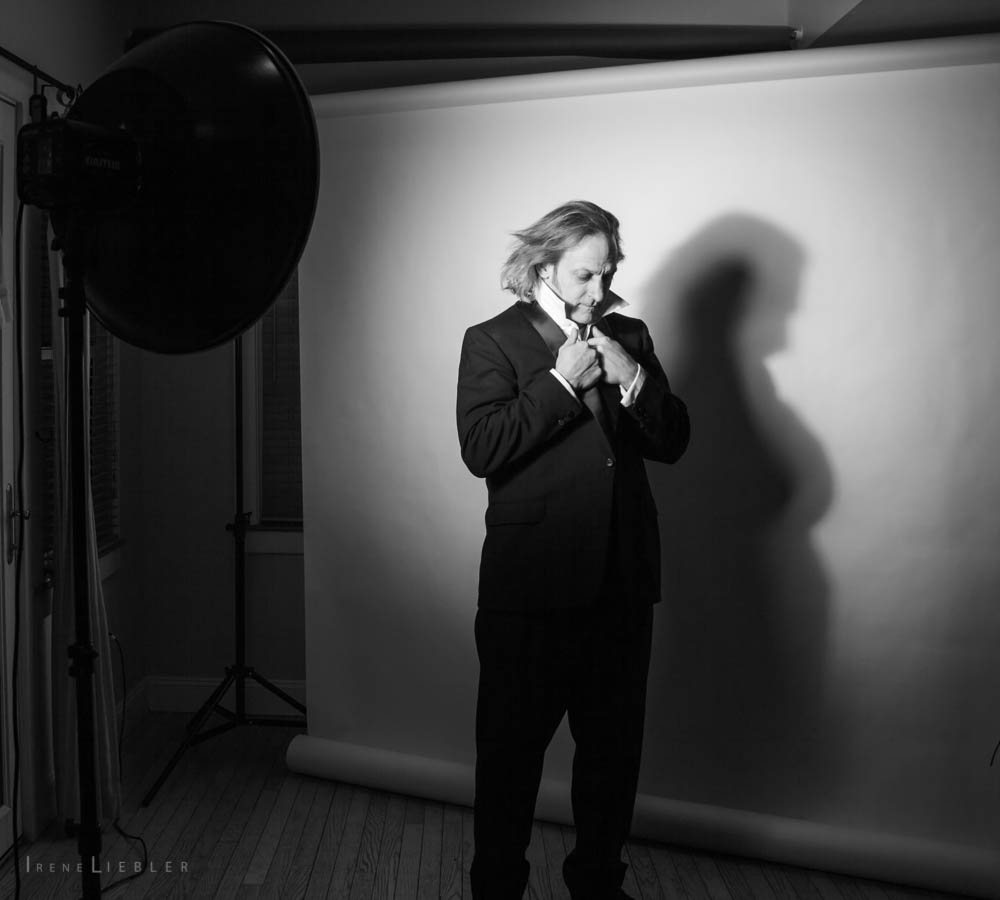 Thanks to Justin Heriot and John Liebler for modeling!