Jeanloup Sieff had a thing for buns and wide angle lenses.
Born in Paris to Polish parents, Jeanloup (1933-2000) made a living shooting commercial photography in NY in the 60s for Esquire, Harper's Bazaar, Vogue and Elle. He loved nudes and often focused on the derriere as the subject. His photographs could also be described as high contrast and very graphic, using bold shapes and strong compositions. These characteristics, coupled with his sensual nudes, and wide angle distortion defined his style, and made him a favorite in the advertising world.
He worked in the studio, using one light source (sometimes an overhead skylight in his apartment), as well as outdoors, incorporating the environment into the shot. Some of his more famous celebrity portraits include Alfred Hitchcock, Jane Birkin and Yves Saint-Laurent.
His daughter, Sonia, is also an accomplished French fashion photographer, currently working with various magazines and celebrities like as Natalie Portman.
Here's my take on Jeanloup.
• Wide angle lens (16-35), creating some distortion
• Black and white
• High contrast lighting
• Simple styling
• Buns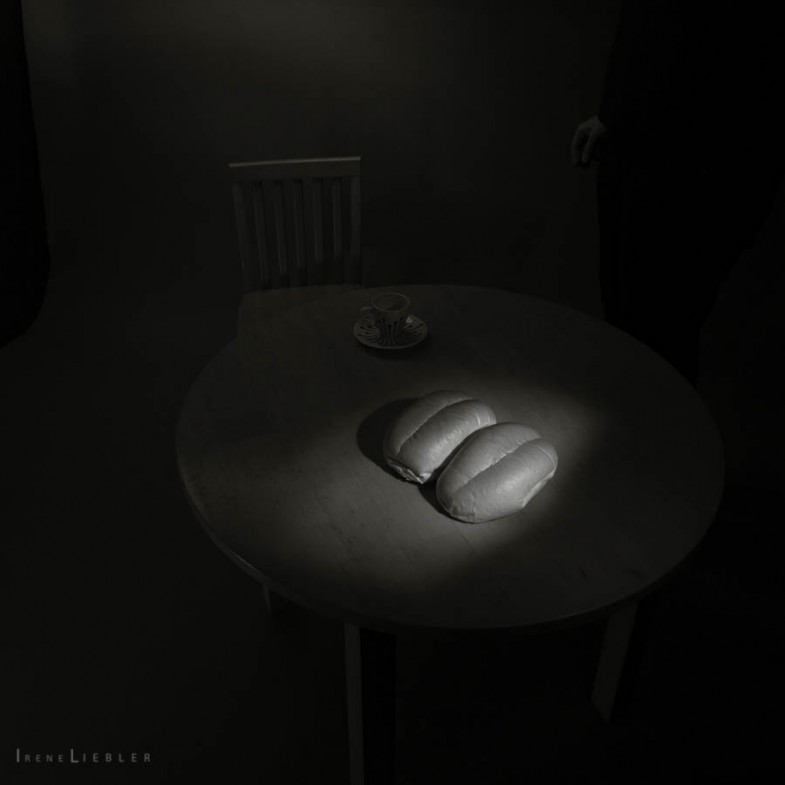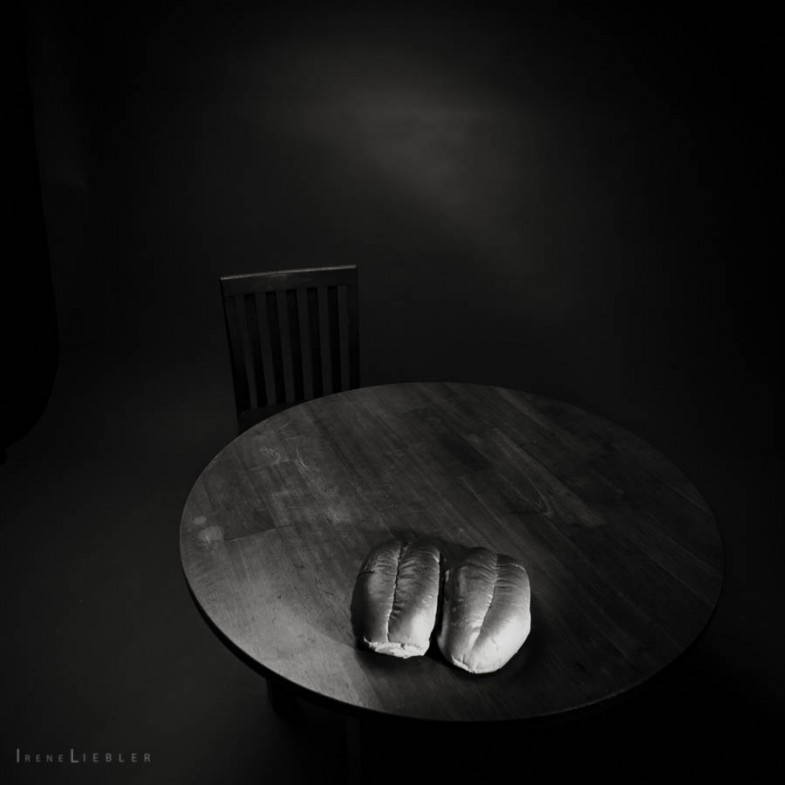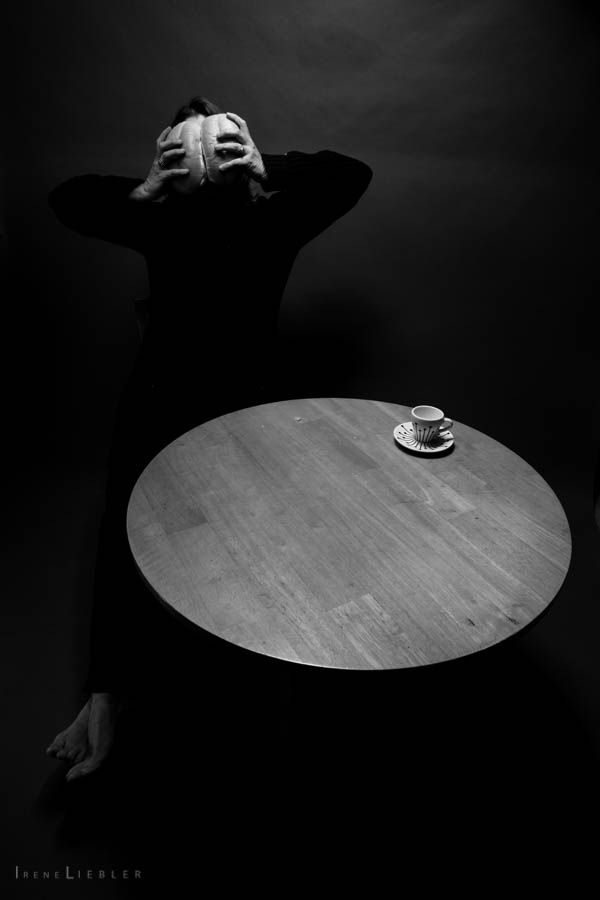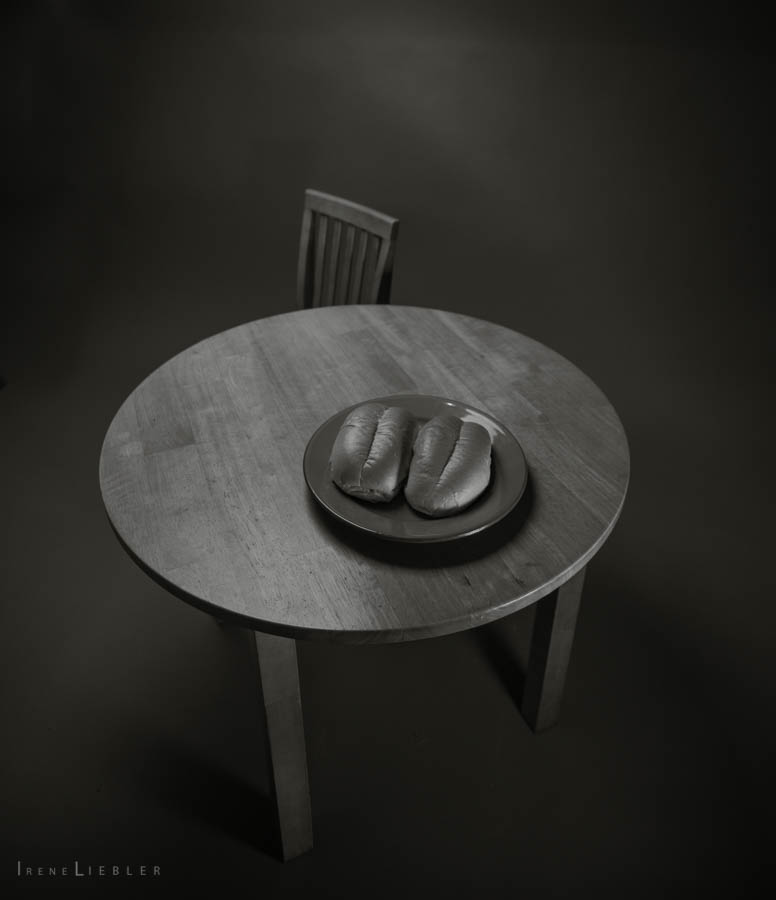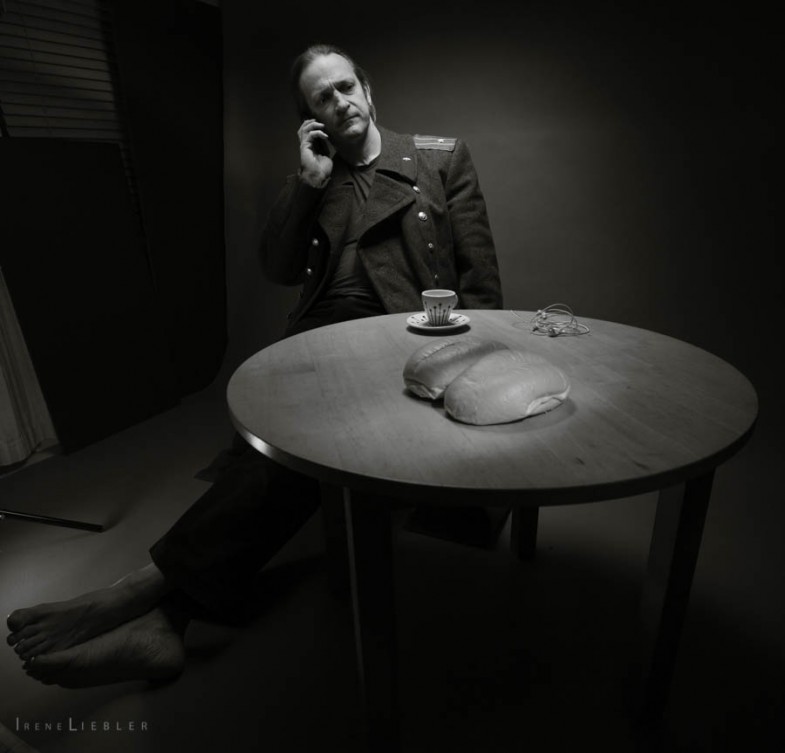 My lighting setup below:
• One overhead Einstein in a beauty dish
• One snooted Speedlight 500EX on camera right, pointing at the buns
• One Speedlight 500EX on the floor, left, pointing at the feet
• White diffuser under the beauty dish to soften the light on the model
• Thunder grey seamless backdrop
• I also snooted the beauty dish (not shown in this setup shot), using a piece of grey paper (about 12″ wide) that I taped around the dish. This was to keep the light from spilling.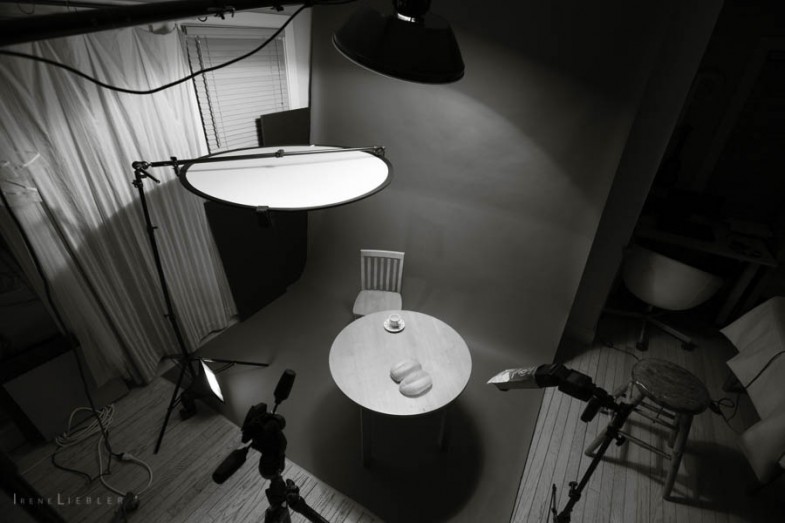 A two-minute time lapse video of my lighting setup.