In early November of 2014, I had my first-ever opportunity to do a LIVE photo shoot at the North Haven Camera Club, to show how I put together a series of images to build a final image.
The concept for my proposed image was about college, and whether it was worth it. The idea was to show a teenager (my daughter, Olivia), standing on a stack of books, holding a coin under one arm – with hair flying, of course.
Here's my original sketch:
Here are the source files:
Here's a set of images that imcludes the other pieces, including the floor, tree, arch and clouds.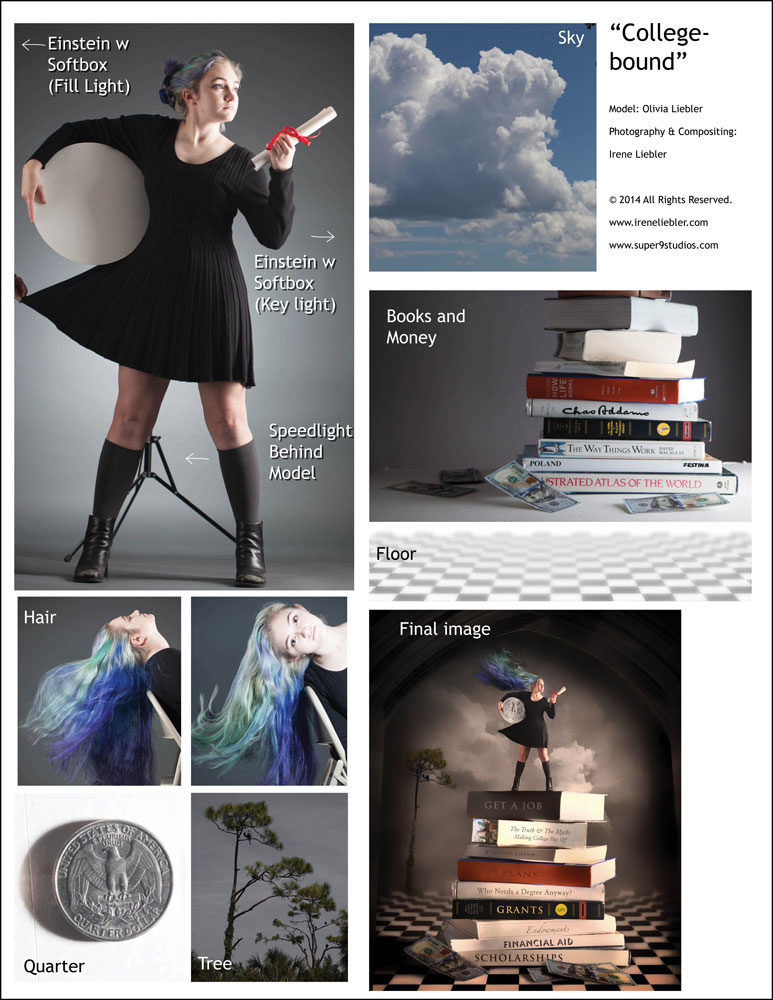 And here's the final image: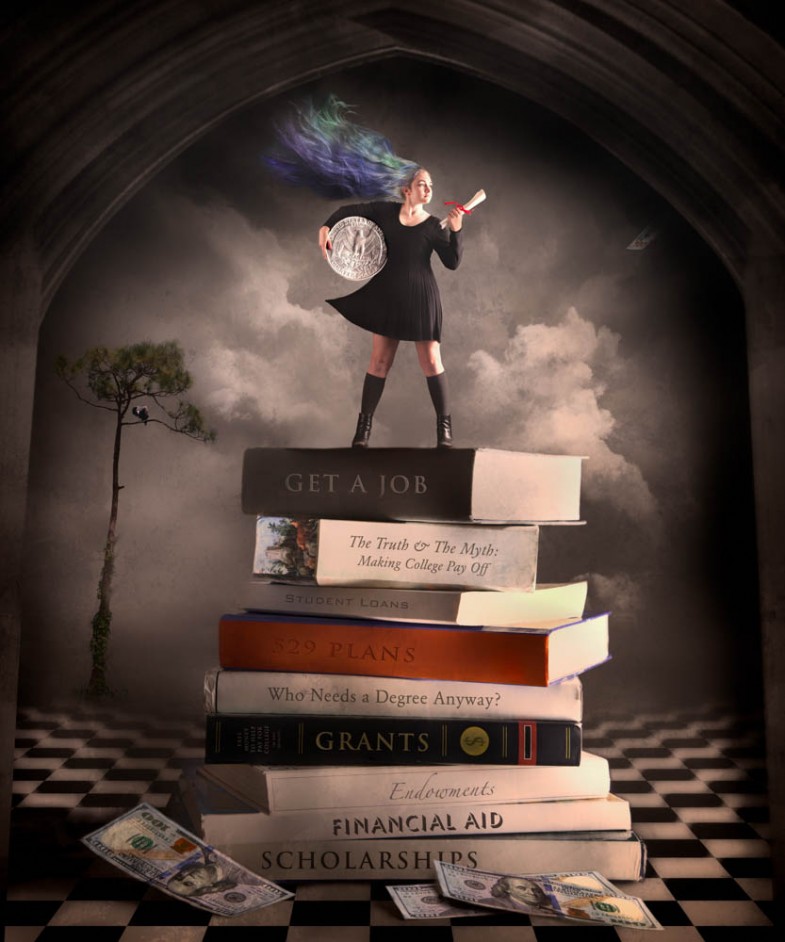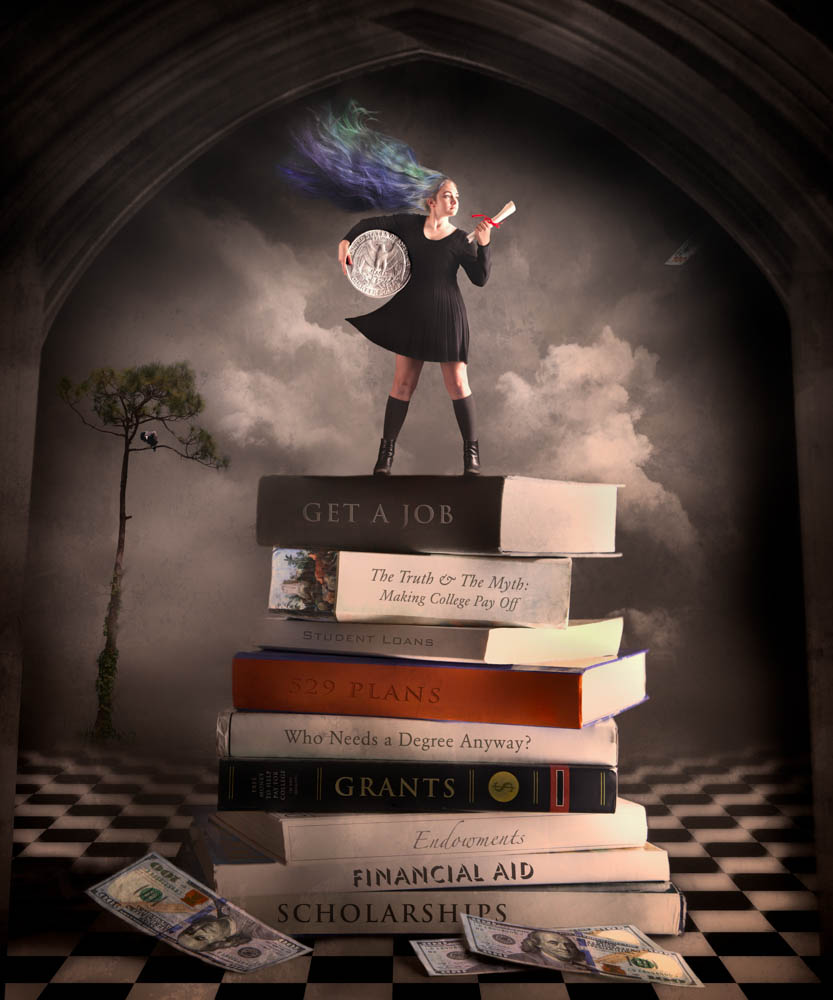 I was back at the camera club in December to explain how I did the final composite using Photoshop.
North Haven Camera Club meets the first and third Wednesdays of the month, September to June.
Meetings are held at the North Haven Park & Recreation Center, 7 Linsley St. Anyone with a passion for photography is welcome.
For more information, visit www.northhavencameraclub.com.