It's time once again for Connecticut's 34th photography competition.
Artists' Award Reception: Sunday, March 22, 3pm – 5pm (Awards presented at 4pm)
All events take place at the Mill Gallery @ Guilford Art Center, 411 Church Street, Guilford, CT.

---
This year I submitted 6 pieces, and 3 of them got in! Whoo hoo!
Here's a snapshot of the 6 pieces (One of the images, "A Bird in the Hand" got an honorable mention!).
Thanks to my models: Rachel Connolly, Abigail Connolly, Marcelle Gosteli, and Paige Cascio.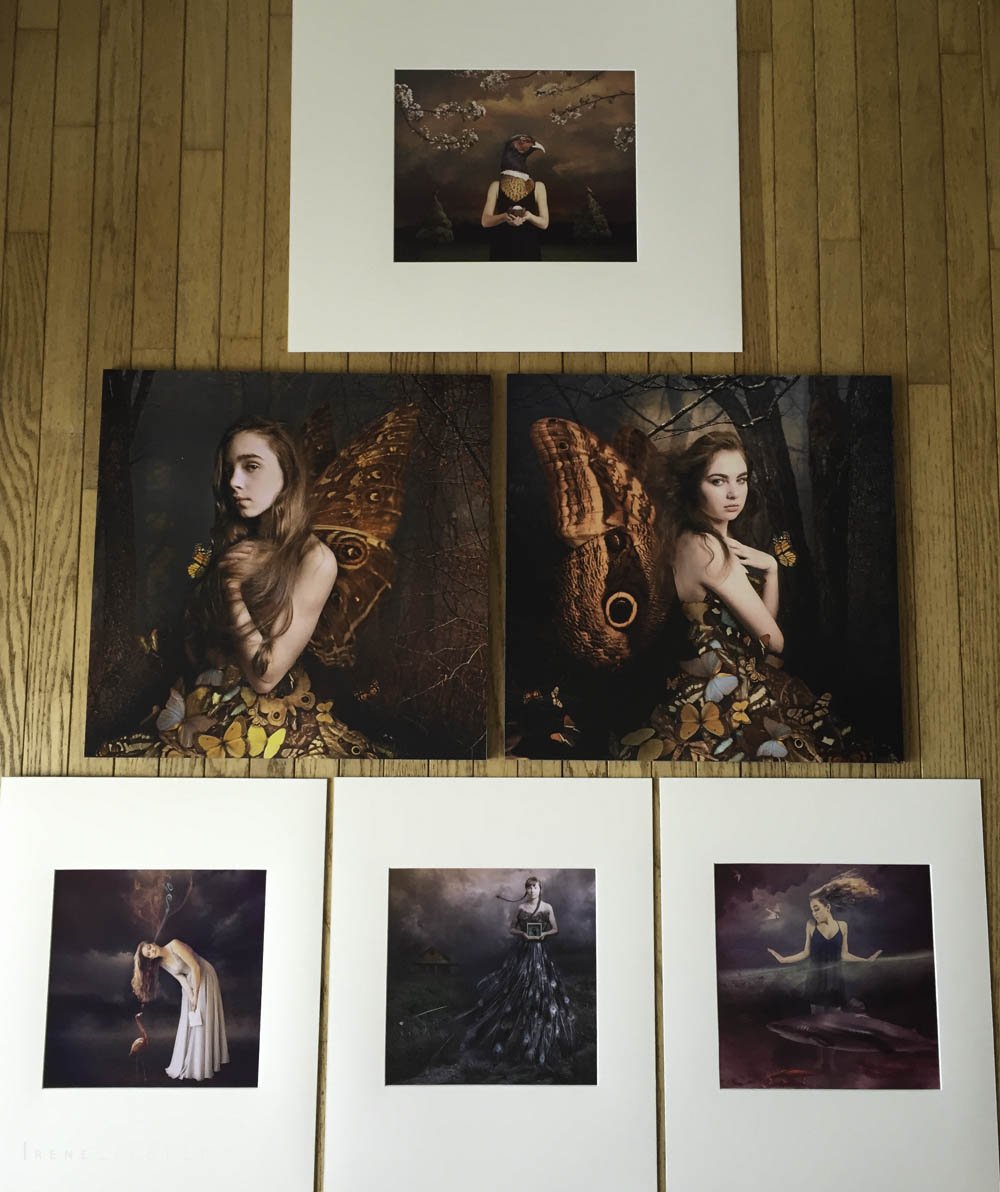 This annual, juried photography competition is open to all residents of Connecticut  and is highly regarded for excellence statewide.  IMAGES 2015 is the 34th annual competition and exhibition and celebrates the art of photography in its many aspects, formats and technologies and encourages excellence among photographic artists.  IMAGES is the oldest annual, statewide, professionally juried competition and exhibition open to all Connecticut photographers.  All photographers, amateur to professional, with a passion and dedication to photography as an art form are invited to submit work for consideration by a distinguished panel of jurors. The jurors for this annual competition bring varying areas of expertise to the review of photographs and have included educators, curators, photographers, critics and gallery owners.

2015 Jurors:

Kat Kiernan, Editor-in-Chief-Don't Take Pictures Magazine, Brooklyn, NY
Jason Landry, Owner-Panopticon Gallery, Boston, MA
Frank Noelker, Assistant Professor of Art, UConn, Storrs, CT

2015 IMAGES Award Winners:

First Honors: Lisa Colberg, Monroe; Nate Gibbons, Green's Farms; Maria Scaglione, Hamden; Steve Sherman, Rocky Hill.

Ann Christensen Award: Emma Howie, Watertown.

Honorable Mention: Kathryn Frederick, Killingworth; Guy Jaconelli, Madison; Irene Liebler, Guilford; Donna Masotti, Westbrook; Dana Osborn, Middlebury; Thomas Wells, East Hampton; Terry Wild, Madison; Marjorie Wolfe, Cheshire.

Click here for list of photographers juried into IMAGES 2015

IMAGES 2015 Dates:


All events take place at the Mill Gallery @ Guilford Art Center, 411 Church Street, Guilford, CT.
Artists' Award Reception: Sunday, March 22, 3pm – 5pm (Awards presented at 4pm)
Exhibition: Monday, March 23 through Saturday, April 11, Noon – 4pm daily, Thursdays until 8pm.

Gallery Talk, Tuesday, March 31, 7pm



Photography Auction Event at IMAGES 2015
Photo Auction has been rescheduled. New date is Tuesday, April 7, 6pm at Guilford Art Center Mil Gallery. Click here for photos up for auction.
Shoreline Arts Alliance is excited to announce the second year of a new event held in conjunction with the annual IMAGES Photography competition and exhibition.  Some of our alumni photographers of the IMAGES program have donated photographs for a special auction evening preceding the opening of the IMAGES 2015 exhibition.  On Friday night, April 3 (rescheduled from March 20) beginning at 6pm the public is invited to view IMAGES 2015 and to participate in a silent and live auction of art from former award winning IMAGES photographers. Join us at the Mill Gallery of Guilford Art Center, 411 Church Street, Guilford. This event is a wonderful opportunity for adding to your art collection or perhaps to start a fine art collection.  Many of the photographers who have generously donated their work to Shoreline Arts Alliance for this event have or have had work hung in prestigious galleries around the country including the White House.

Work will be presented by Eric Hummel, auctioneer for this special event.  Photographs include color, black & white, Polaroid, scanned images while embracing a wide variety of subject matter.  Photographers that have offered their work for auction include: Penny Cook, Kathryn Frederick, Sandy Hale, Ken Hanson, Karin Hillmer, Peter Kindlmann, Irene Liebler, Dana Osborn, Steve Sherman, Thomas Wells, Marjorie Wolfe. To view photos in the auction click here.

Many of the artists will be in attendance and guests will have an opportunity to meet them and learn about their work as photographers while you sip, snack and share in the photographic excellence of Connecticut artists.  The event is free and open to the public.  Reservations required.  RSVP to Donita@shorelinearts.org.

IMAGES at CT Hospice:
At the close of the show at the Mill Gallery of the Guilford Art Center, many of the wonderful photographs from IMAGES 2015 will be re-installed for a month long exhibition at CT Hospice in Branford. 2015 dates are April 17 – May 21.
"A Bird in the Hand" got an honorable mention! (Thanks Rachel Connolly for modeling!)